Who We Are
Dedicated to Making Life-Saving Technology Accessible to All
Trek Medics International is a 501c3-registered nongovernmental organization (NGO) dedicated to improving access to emergency response networks in communities across the globe through innovative mobile phone technologies. We do this primarily through our Beacon Dispatch Platform. Every purchase of Beacon, directly supports colleagues around the globe with limited resources. We make our services available to all communities, regardless of race, religion or creed.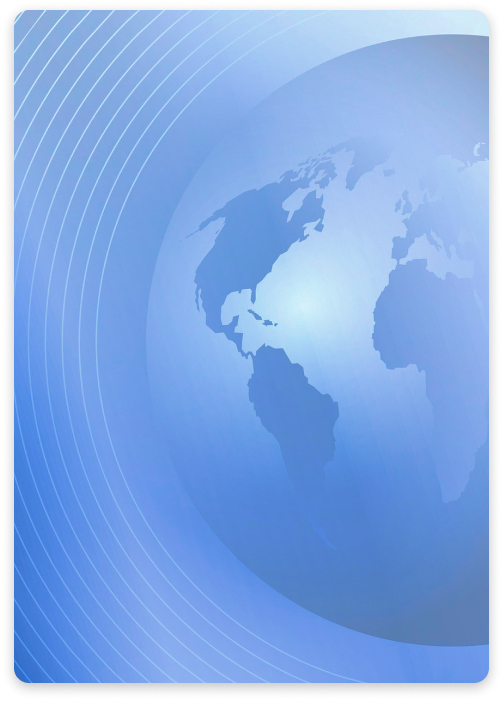 Our History
A brief history about how Trek Medics became the company it is today and more about the advancements of our company's flagship application "Beacon".
2010
Trek Medics is founded with goal of improving access to emergency services for at-risk and vulnerable populations, working with ambulance providers and EMS agencies in Latin America through training, medical equipment and consulting.
2012
Recognizing that most emergency response personnel have mobile phones, yet work for response agencies that lack mobile-first emergency communications technologies, Trek Medics launches the Beacon prototype software, to allow any response agency to alert, coordinate and track emergency responders using whatever mobile phone they have in their pockets.
2015
Trek Medics pivots to focus exclusively on further development of Beacon emergency dispatch platform, believing that the greatest opportunities for the biggest impact are in helping active response agencies improve their communications and coordination.
2020
In a single day, Beacon is used to dispatch responders to a suicide bombing in East Africa, an opioid overdose in Hartford, a car accident in the Dominican Republic, a domestic assault in Las Vegas, and a pediatric illness in Haiti.
The Experts
Our Dedicated Team
Jason Friesen, MPH, EMT-P
Founder / Exec. Director
Jason is a paramedic by training, and has been working in emergency management since 2005. He earned his B.A. in English from Westmont College, completed his Paramedic training at Southwestern College in 2008, and received an MPH from Columbia's Mailman School of Public Health in 2012. He is originally from the NYC-area and has spent many years living and working in emergency response agencies in North America, Central America, the Caribbean, and Africa for a number of recognized international emergency response organizations, including Project HOPE where he was the Haiti Country Director following the 2010 earthquake. Aside from ambulance operations and EMS management, he has also worked as a flight medic and paramedic instructor, a contributing author for EMS publications, and provides consulting for a range of emergency response organizations in communications and systems development.
James Millard
Operations Manager
James was born and raised in Durban on the East coast of South Africa and is passionate about improving healthcare access to the under-served. After serving in both the military and police he went on to spend fifteen years working in remote East and West Africa as a project management specialist, initially in extractive exploration operations and later the non-profit sector managing capacity building projects in conjunction with the Ministries of Health in Tanzania and the Democratic Republic of the Congo. James is also an active volunteer and board member of Empact Northwest, a US-based urban search and rescue unit that deploys to both domestic and international disasters.
Yazan Khalaileh
Lead Engineer
Josué Díaz-Berríos
Communications Specialist
Josué Díaz-Berríos was born and raised on the southeast of the island of Puerto Rico. He's driven by his passion for improving healthcare. In 2018, he completed with honors a Bachelor of Arts in the Audiovisual Communications program from the Faculty of Communication at the University of Puerto Rico, Rio Piedras Campus. Three years later he decided to complete a Diploma as an EMT-Paramedic from NUC University Technical Division-IBC Caguas which also was awarded with honors in 2021. He's joined the Trek Medics team as a Communications Specialist with the same passion to serve and help in the continuous improvement and support of the BEACON platform for all users.
Kevin Munjal, MD, MPH
Medical Director
Kevin is an emergency medicine physician at Mount Sinai Medical Center in New York City. After graduating from New Jersey Medical School, he went on to complete his internship at Weill Cornell Medical Center and a residency in emergency medicine at Long Island Jewish Medical Center, NY. After his residency, Kevin completed an EMS/disaster preparedness Fellowship with the New York City Fire Department (FDNY), as well as taking a visiting professorship at Dayanand Medical College & Hospital in Ludhiana, Punjab, India. Kevin continues his work as an active researcher in the emergency medicine and EMS communities, and finished his MPH at Columbia's Mailman School of Public Health in 2012. Most recently, Kevin published an article in the Journal of the American Medical Association examining reimbursement for EMS in the U.S.
William Prescott, PhD
Lead Software Engineer
Will is a research geophysicist with many years of experience studying the deformation of tectonic plates and other processes related to earthquakes and volcanoes. He worked with the U.S. Geological Survey as a research scientist, was President of UNAVCO a research consortium, and served as a US Peace Corps Volunteer in México. Will has a bachelors degree from Middlebury College, a masters degree in mathematics from the University of California, Berkeley and a PhD in Geophysics from Stanford University. He is a Fellow of the American Geophysical Union, and his complete CV and publication list are available.In addition to his interests in the earth, he plays with computers, runs marathons, rides motorcycles, bakes breads and pies, and takes very long walks for weeks at a time.
Technical Advisors
Jeff Schlegelmilch
Managing Director – Strategy and Operations National Center for Disaster Preparedness
Joel Harms
Price and Revenue Strategy Xilinix
Adeel Khurshid
Senior Director Syniverse Technologies